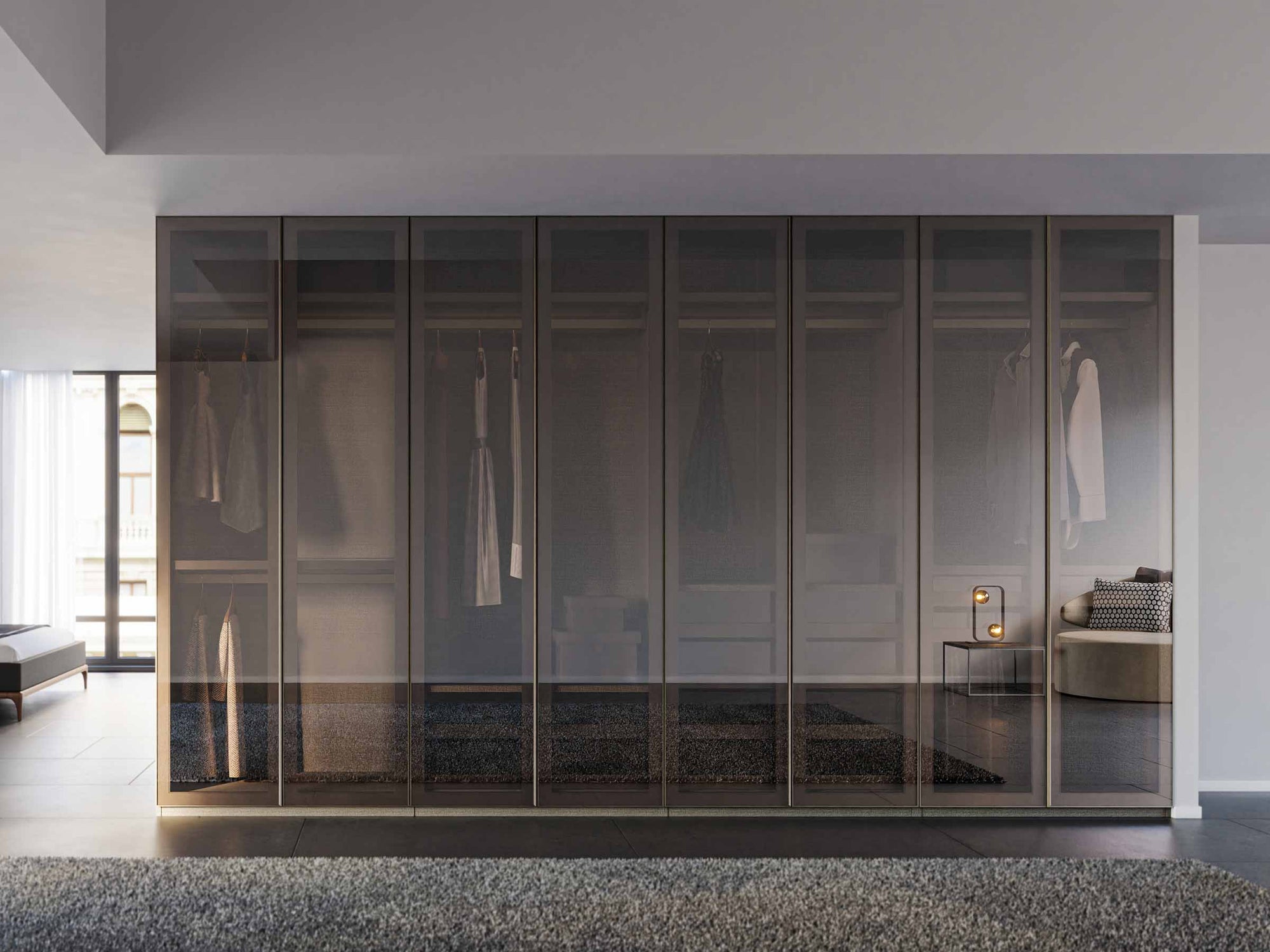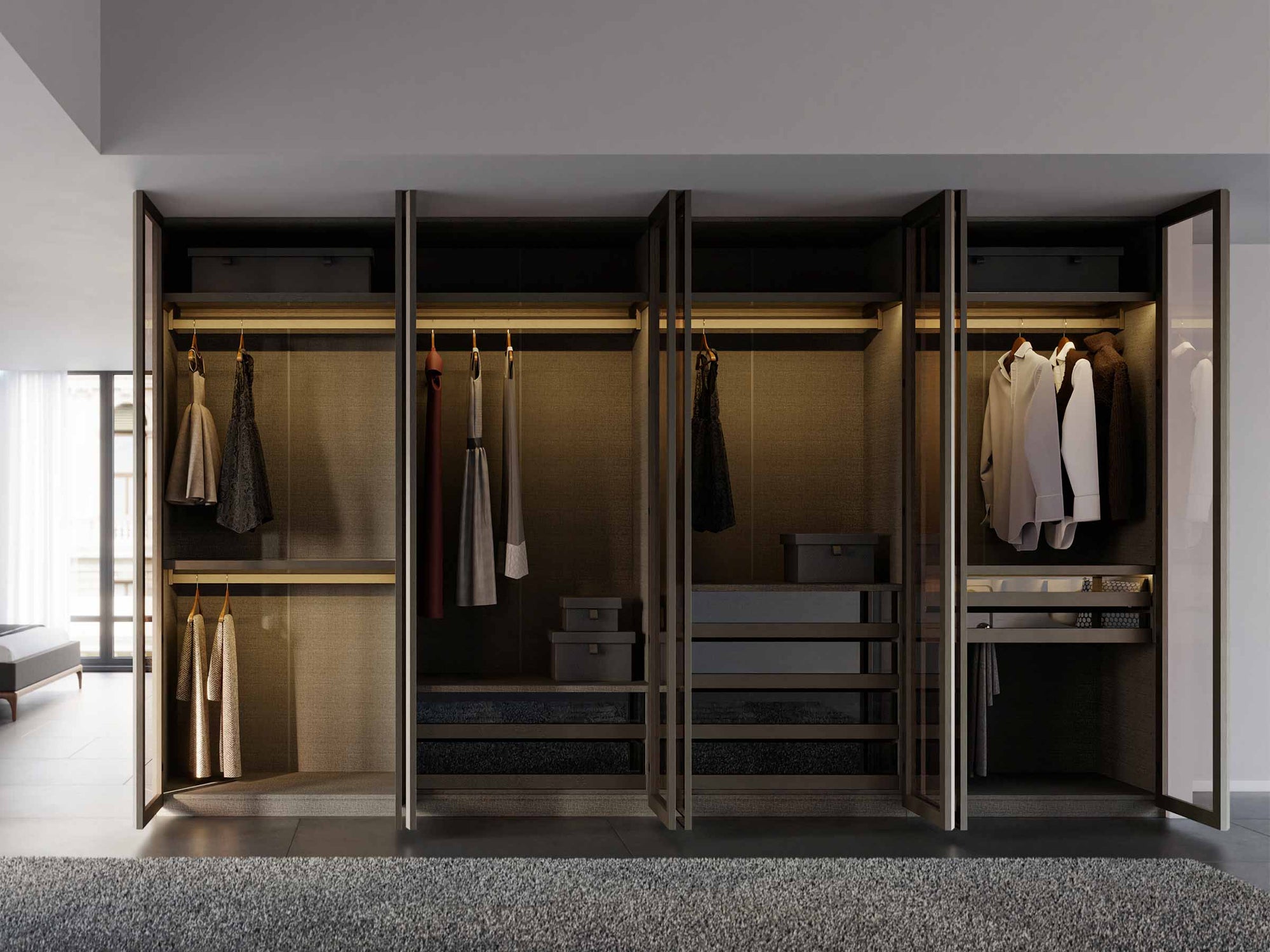 Select from the broad collection of custom features to create the wardrobe closets that fit you the best.
Wardrobe varieties, fitting for every taste with their limitless interior design, will be your biggest solution partner during the day while making your living space unique. All wardrobe options that will create a unique harmony in your bedroom with the dresser, nightstand, dressing table, and bed options in the Lazzoni product range are at Lazzoni!
DESIGN YOUR DREAM WARDROBE
Why settle for a standard when you can set all the standards?
EXCLUSIVITY IN EVERY DETAIL
Designed to fit your needs
From drawers to closet poles to special racks, our collection of accessories comes together with material and light options to meet every unique storage need.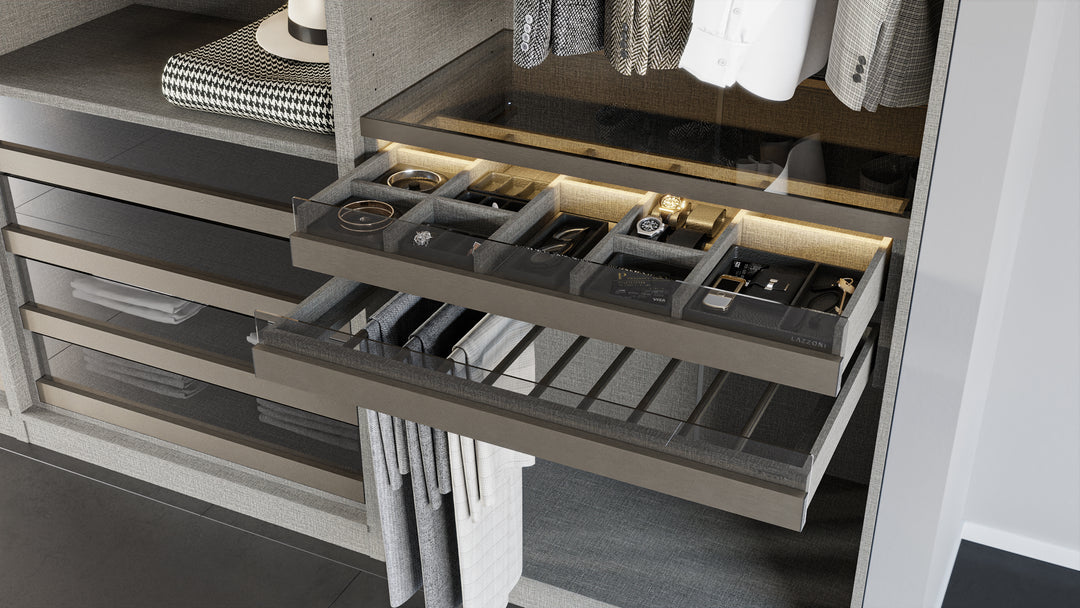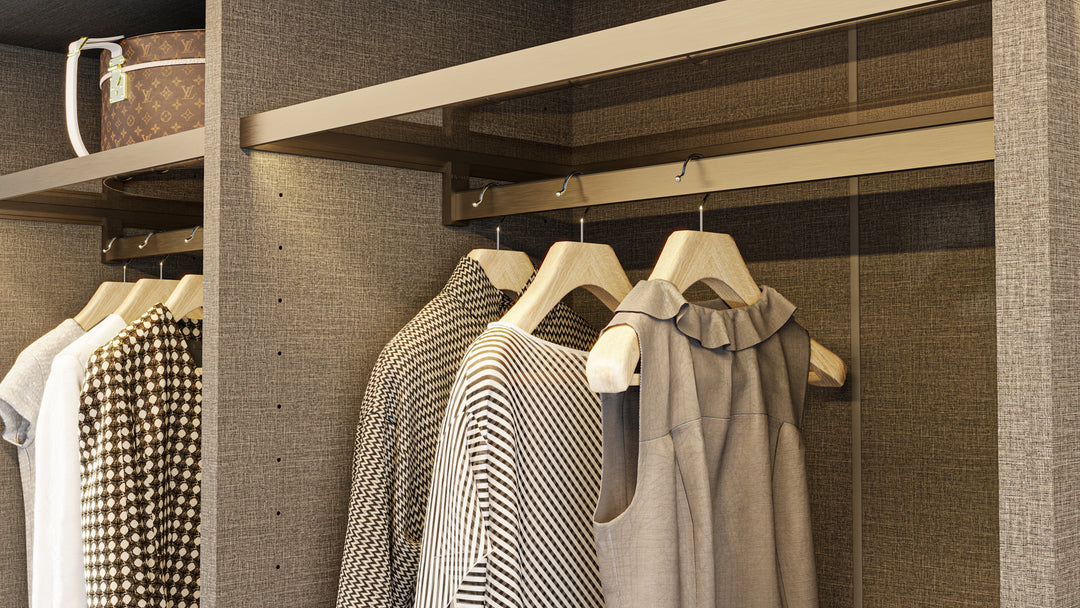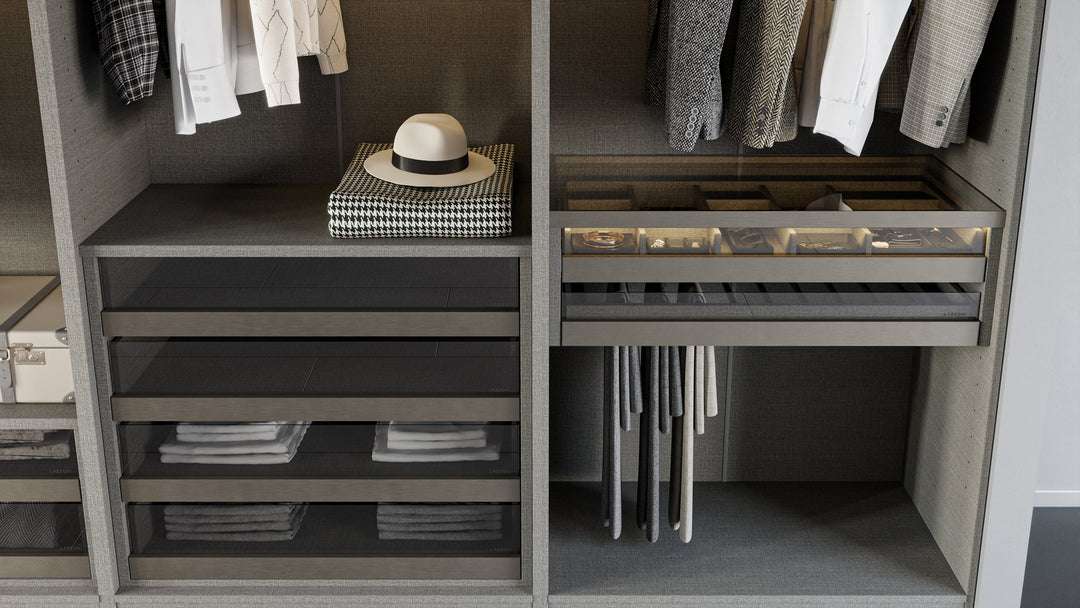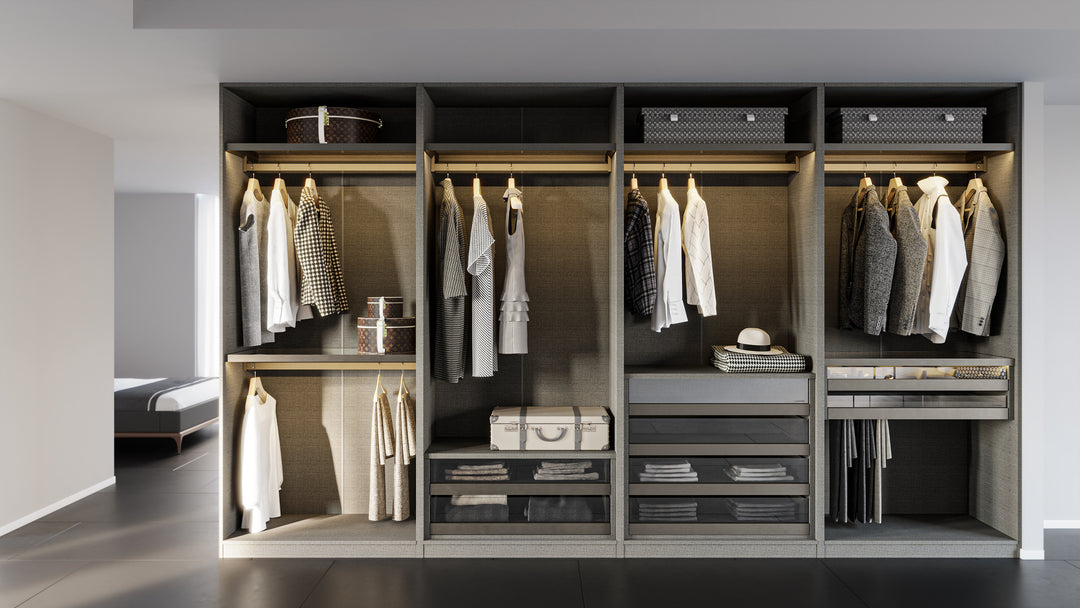 MATERIAL AND STYLE OPTIONS
Customize every feature
Tailor wardrobe essentials like shelves, drawers and poles with closet finish and integrated LED light options. Match the style of your closet and room.
INTERIOR ACCESSORIES
Flexible Modular Layouts
Select from modular wardrobe accessories to create unique storage solutions where every item has a designated place.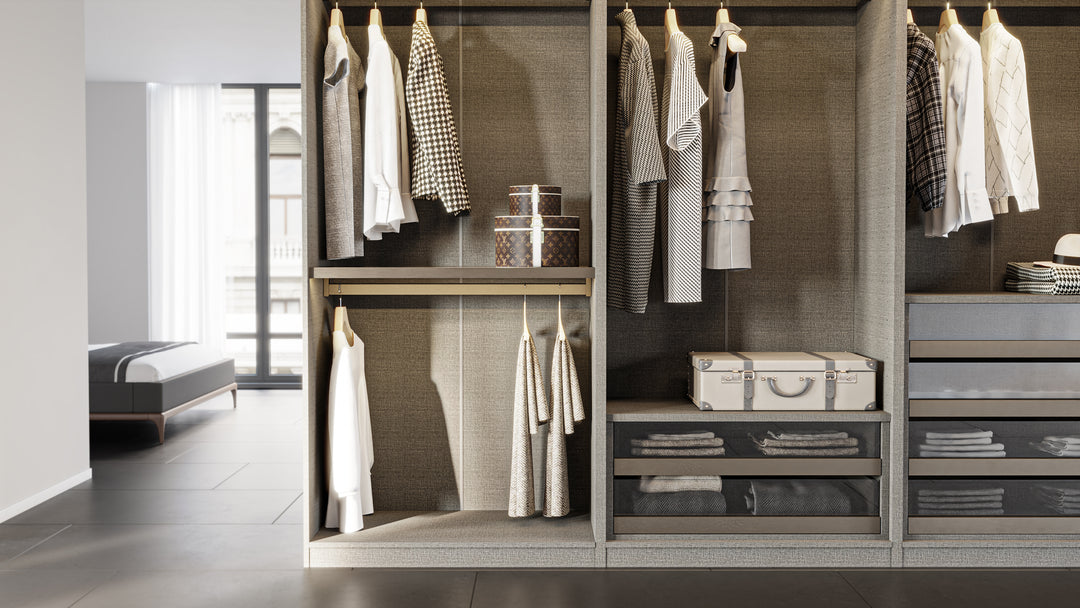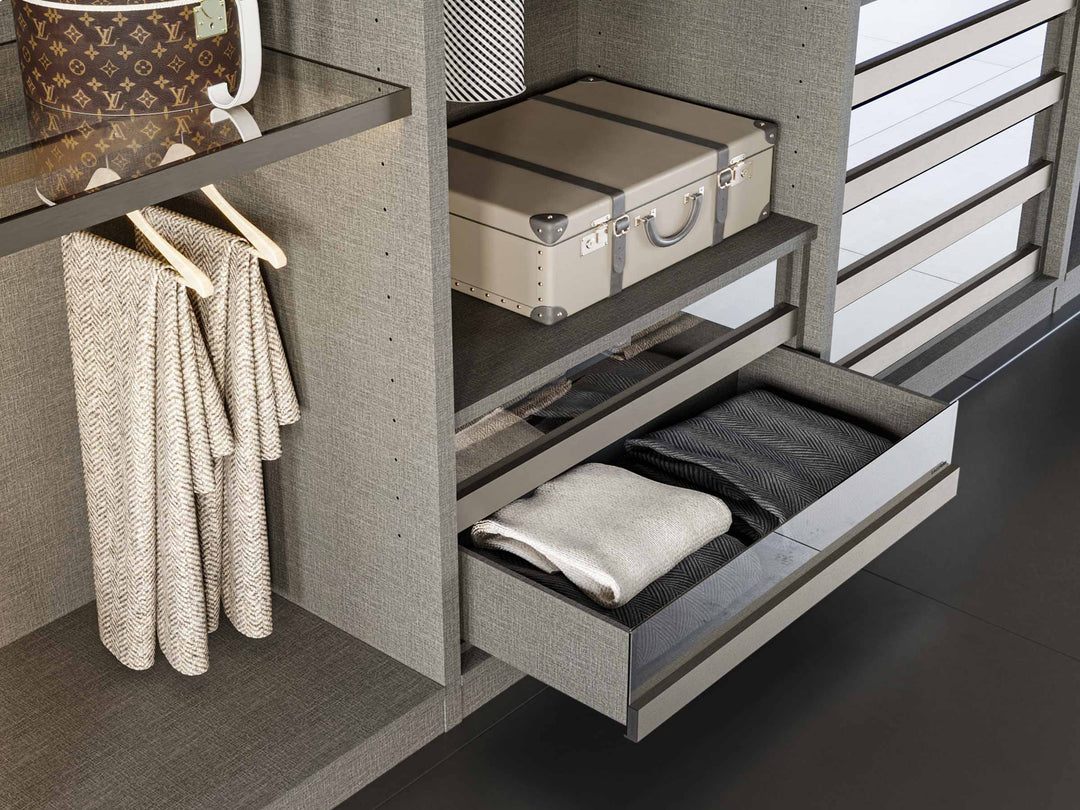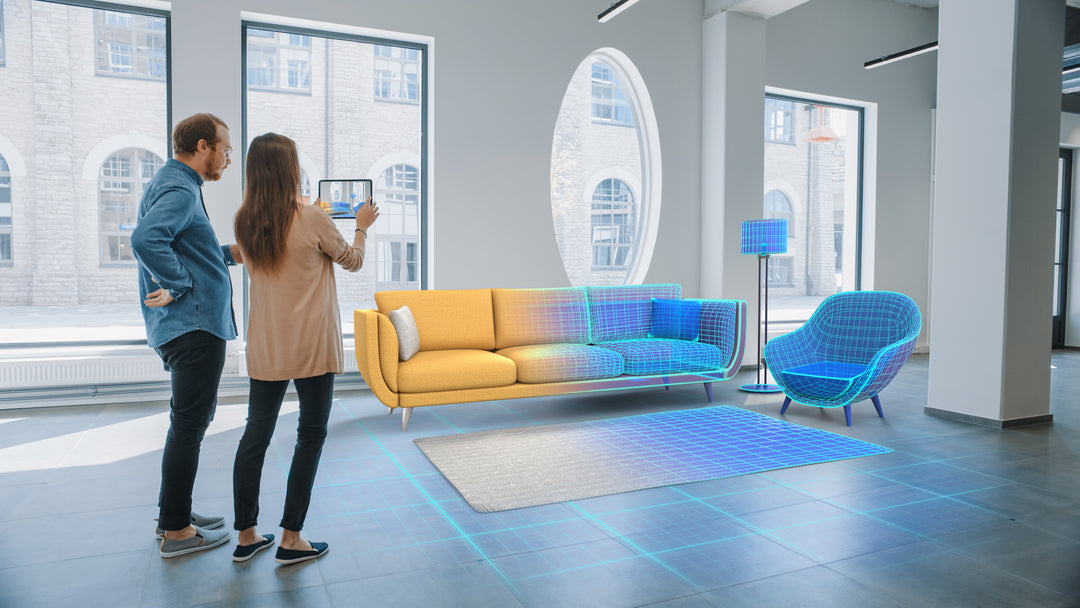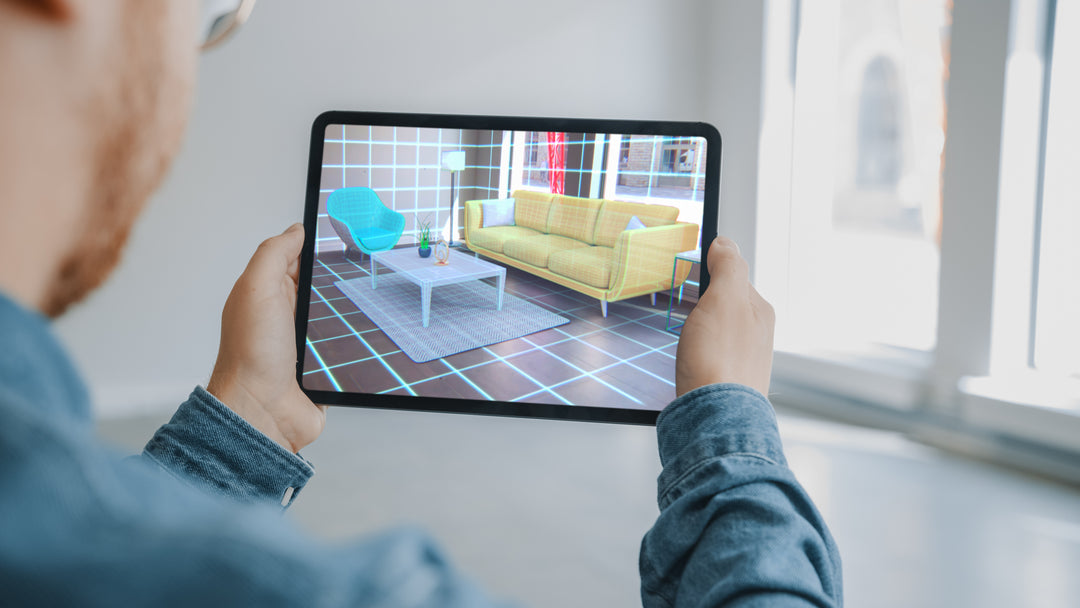 3D Configurator
AUGMENTED REALITY
All our furniture products are shown as 3D models with its realistic sizes, materials and features. Simply click the ''View in Your Space'' button under the product image on your smartphone or tablet and style your space.
Inspirational Custom Closets and Wardrobes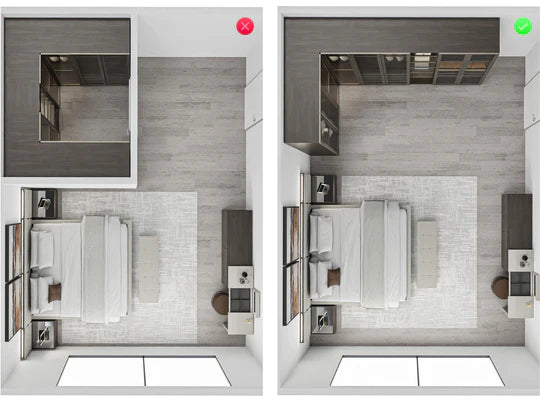 LESS SPACE, MORE FREEDOM
Reach-In Is the New Walk-In
Save up space with an open-plan wardrobe without the limits of a walk-in area.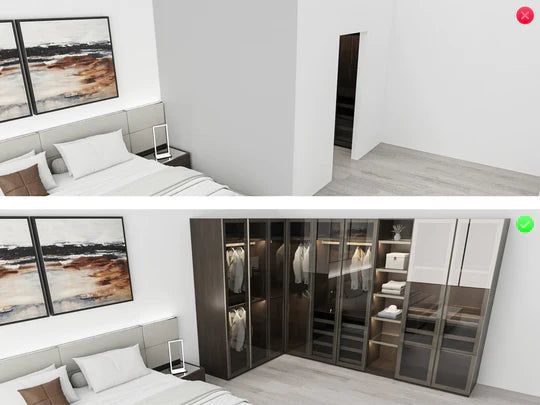 Discover Premium Storage Solutions
Modular closet systems for custom solutions for the whole home!
Make the most of your space with closets by design, offering storage solutions for walk-in closets, pantries, reach-in closets, media centers, home office systems, dressing rooms, entryways, and mudrooms.
Transform your space with exclusive to Lazzoni, modular organizer and store jewelry & makeup, or clunky articles like bags or blankets—even store away your laundry bin—and more. Add an additional closet space with Wardrobe Closets that offer practical and chic solutions whether you have limited space or need extra storage. Adding a wardrobe closet is a relatively quick and effortless solution to increase storage for hanging garments, putting away shoes, and even having drawer space without needing remodeling, permits, or drywall work. Elegant and efficient, the reach-in closet system makes the most of floor-to-ceiling storage with central open and closed storage, as well as generous upper and lower hanging places.
Book an appointment with a design consultant about custom closets and drawer organization solutions today and select among the custom closet design that fits every budget. When we customize a closet for you, we consider all aspects of your space, your style, and your budget. With a wide range of quality options to choose from we guarantee to satisfy each of our customer's needs.